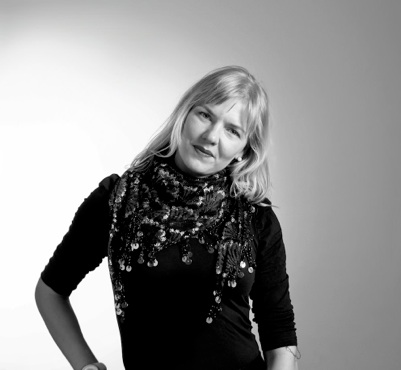 Born in Marburg an der Lahn (Germany), 1979.
Lives and works in Milan and Helsiniki.
Education
2013-2014Master in Business and Executive Coaching, SCOA, School of Coaching, Milano, Italia
2007-2009 MFA (Master of Arts) in Visual Arts and Curatorial Studies, NABA, Nuova Accademia di Belle Arti Milan.
2009 Erasmus exchange, Kunsthochschule Berlin Weissensee, Berlin.
1999-2004 BA (Bachelor of Arts) in Sculpture, Accademia di Belle Arti di Napoli, Naples.
Residencies
2012 Prima Visione, participatory art residency. One of four selected residency artists. Organizer: Associazione E, Soprintendenza BSAE della Regione Calabria, Università di Cosenza.
Selected solo shows
2011   Art Ex Dono, Udine.
2010   Fondazione Quadriennale di Roma, Rome.
2009  Galleria Just, Turku.
2008  Gallerie Terre Rouge, Luxembourg.
2007  Francesca Minini, Spazio Vetrina, Milano.
Selected group shows
2011
R.I.P-Rest in Peace, Aboa Vetus Ars Nova Museum, Turku.
2010
Looking Forward, Museo d'arte contemporanea di Roma (MACRO), Rome.
Avventure minime. Miocinesia nell'arte di oggi, Fondazione Menna, Salerno.
2009
Il raccolto d'autunno è stato abbondante, Via Farini/ Careof, Milan.
Emergency Room, Palazzo delle Arti (PAN), Napoles.
Zoologistics, Ballhaus Ost, Berlin.
2008
Palinsesti, Fondazione Furlan, San Vito al Tagliamento, Pordenone.
Summer Kisses, Palazzo Lucarini Contemporary – Centro Internazionale per l'Arte     Contemporanea, Trevi.
Chroma! Eneriga colore musica, Sala dell'Arengo, Palazzo del Broletto, Novara.
Biennale di Giovanni artisti dell'Europa e del Mediterraneo, Kairos.
Il tempo e il motivo, Fabbrica del Vapore, Milano, IT
2006
TUNTEITATUNTEITA,Turun Kulttuurikeskus, Turku.
TUNTEITATUNTEITA, Cultural Caisa, Helsinki.
HYPITÄÄNRUUTUA, Lönnström Art Museum, Rauma.
Prizes and awards
2012
Winner of XXVIII Premio Signorini, Milan.
Artist of the year, Turun taitelijaseura, Turku, FI 2009
XIII BIENNIAL OF YOUNG ARTISTS FROM EUROPE AND THE MEDITERRANEAN OF BJCEM, Selected artist. Puglia, IT 2008
Winner of the International show Centre-Periphery, Federculture, Rome, Italy, 2008
Publications
Percorsi di ricerca e pratica artistica' (Pathways between research and artistic practice), Edizioni NABA Milano, Italy 2012 ISBN 978-88-906898-0-2V
Lectures, talks and teaching experience
2012-present Lecturer at Nuova Accademia di Belle Arti di Milano (NABA), Milan.
2016 Formare e Formarsi – Este, edizione Roma. Argomento: Il ruolo delle emozioni nel processo di cambiamento aziendale.
2015 Formare e Formarsi – Este, edizione Roma e Milano Argomento: Come aggiungere valore attraverso un'approccio artistico nel business.
The World Conference on Intellectual Capital for Communities 12th Edition, talk:
Topic: How to add business value through Art and business coaching. Université de Paris de Sud, France.
2012 The World Conference on Intellectual Capital for Communities Eight Edition, talk:
Session 9 The purple Economy, Arts, diversity and cultural assets. Topic: Art and participation. World Bank Paris Office, France.
Group member in projects on art and / or societal innovation
Advisor to European Commission in Horizon 2020 Framework Programme for Research and Innovation. Expert role in advisory group Innovation in SMEs period 2013-2015 and 2016-2018.
2012 United Nations' vision of a "New Society Based on New Economic Models". New Club of Paris winter seminar. Organizer New Club of Paris. Puerto de la Cruz, Tenerife.
2011 and 2012 ACSI Aalto Camp for Societal Innovation. "T3 Innovation demonstrations in Real Life & Virtual Reality", Helsinki, Finland. "Knowledge triangle, synergy between research, education and innovation". Energizing Society Research Programme and EUGENE network. Espoo, Finland.
2011 – 2013 Humanscape, environmental student workshop project coordinator and facilitator of
project. Organized with Kuvataideakatemia Helsinki, Finland, L'ecole de beaux Arts Rennes, France,
L'Accademia Albertina, Torino, Italy. Place Associazione Asilo Bianco, Ameno, Italy.
2010 – 2011 R.I.P. – Rest in Peace, Participatory art project of 9 artists in collaboration with Evangelical Lutheran Church of Finland and Kone Foundation.
2007 – 2008 Art for social transformation, participatory artworkshop at Fondazione Pistoletto, Biella Italy.
2006 – 2007, Participatory art-installation for children. Project made together with students form Arcada Polytechnic and children from cultural center Annantalo in Helsinki, Finland.
Summer 2006 Making of 06, Participatory art residency, Casino de Luxembourg, Luxembourg.
Autumn 2006 Participatory Art Residency, Sanskriti Kendra, New Delhi, India.
Memberships
New Club of Paris
Affiliate Member of WABC Worldwide Association of Business Coaches