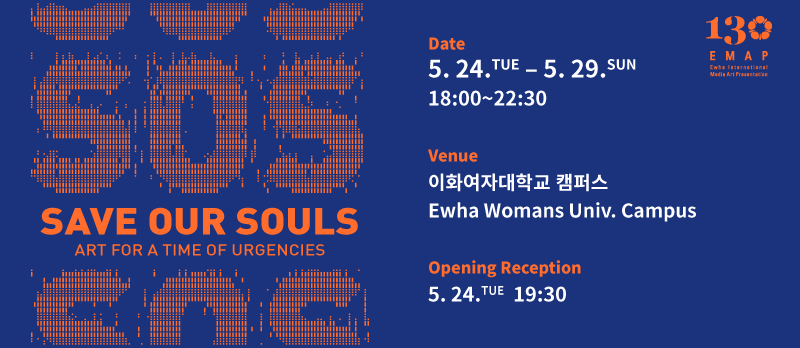 Axel Straschnoy's film La Figure de la Terre (2012) will be screened at EMAP 2016, which will take place in Seoul from May 24 through the 29.
EMAP 2016
9th Ewha International Media Art Presentation
May 24(Tue)-May 29(Sun)
Ewha Womans University Campus
EMAP, Ewha Media Art Presentation, is since 2001 an open-air sound and moving image festival of high international standard in a central area of Seoul. Occurring each May, at the height of the Korean spring season, EMAP uses the beautiful and varied sceneries of the campus area of Ewha Womans University to stage an event equally directed to the large audience of students as well as a general public of thousands. This year, when Ewha Womans University celebrates its 130 year anniversary, it has been important to create an event of unprecedented scale and quality. The history, scale, and content of EMAP has established it as an international event, carving a seal in the art world next in line to the Gwangju and Pusan Biennials, and to the Seoul Media Art Biennale.
At EMAP some of the finest Korean artists from the field of sound and moving image meet a rich selection of established as well as young international artists. During an intense festival week, the Ewha Womans University Campus is turned into crossroad for artistic exchange where the enthusiasm of audience responses is forged with acclaim from art professionals.
S.O.S.
Save Our Souls-Art for a time of urgencies
S.O.S. Save Our Souls – is a large scale project to respond to the 130 year anniversary of Ewha Womans University. It is an international festival of contemporary media art, involving a high-end international program with a generous selection of artists from the global art scene. It has this time a particular focus on South Korea and Finland, involving apart from its international program also an exchange of works by students from the Fine Arts College of Ewha Womans University and the Finnish Academy of Fine art/Aalto University of Art and Design, both in Helsinki.S.O.S. Save Our Souls – is conceptually a response to a number of urgencies of our time, where aspects of human safety, solidarity, human rights, freedoms of expression, sexuality, gender, religion – even not having a religion – are seriously challenged.
S.O.S. Save Our Souls – reflects on the possibility for art and for artists to be agents of change and resistance. S.O.S. Save Our Souls – addresses acts and activities of resistance without making art a mere instrument of power.
S.O.S. Save Our Souls – disrupts the convergence of opinions and sentiments on fear and distrust, and maps out a terrain of possibilities.
S.O.S. Save Our Souls – offers reconciliation and invitation instead of rejection and conflict.
PONTUS KYANDER
Director of EMAP 2016
For more information on the program please click here.
For more information on Axel Straschnoy please click here.